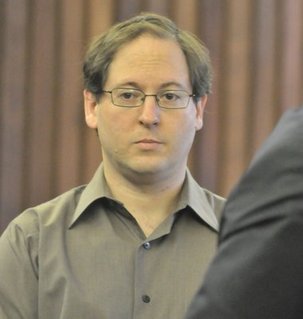 The last four jurors were seated this morning in Hampshire County Superior Court, 15 Gothic Street, Northampton, Massachusetts.
After a brief delay due to a bomb scare (apparently unrelated to the trial),
Linda Pisano made an opening statement on behalf of the prosecution, and David Hoose
did the same for the defense.
The prosecution opened its case by calling the alleged victim, now twenty years old and a student
at the prestigious Manhattan School of Music in New York City, as its first witness. She began to tell the jury how Oppenheim had repeatedly had sex with her when she was fourteen. She did not complete her testimony, nor did Hoose have a chance to cross-examine her.
So I'll stop there.
A trial is a book of many chapters.
The truth–or as much of it as is ever ascertained at a jury trial–evolves over days, weeks or months of testimony.
News media report each day's events because they're news.
As an author working on a book about a year spent at 15 Gothic Street, I'm under no such pressure.
What I think and how I feel tonight may not reflect what I'll think or how I'll feel after further testimony tomorrow, or the next day, or the next.
The court has a standard by which it measures potential evidence: would it be more probative than prejudicial? If a judge decides that it would not be, the material cannot be presented at trial.
Applying that standard to this blog, I'm choosing not to comment further on this case while the trial continues.
I report my books exhaustively, write and rewrite them with consummate care, then shepherd them through meticulous editing and legal vetting processes.
A blog is something I can come home at night and post before dinner.
The stakes in the David Oppenheim trial are so high that I wouldn't be comfortable doing that in the days to come.
I'll be in court, reporting for my book, 15 GOTHIC STREET. But out of respect for the process, I'll have to ask you to look elsewhere for daily coverage.