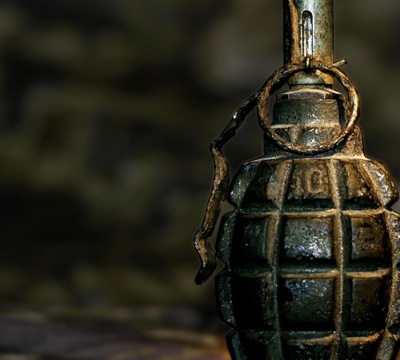 "Some curious Americans are actually asking the questions. And [the media] are trying to make those curious Americans sound kind of crazy."
So said Sarah to Van Susteren last night. Clearly, she was talking about Justin Elliott, Jason Linkins, David Weigel and others who are trying to fit Andrew Sullivan for a tinfoil hat. Wasn't she?
Ready to hold your breath now, waiting for Sarah to produce the birth certificate and medical records that could put an end to the Trig rumors once and for all?
President Obama has put the birth certificate ball squarely in Sarah's court.
But why is it making that funny ticking sound?
UPDATE:
See Sarah Jones in PoliticsUSA, "The Toe-Sucking Media and the Many Myths of Sarah Palin."
Ms. Jones tells it like it is, no words minced, no punches pulled.
Take a bow, American Press. You have aided and abetted Sarah Palin's bullying since the day she took that national stage.
38 Responses to "Ball's in your Court, Sarah//UPDATE:"