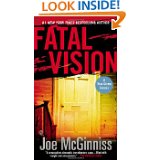 To the editor:
As yet, I've received no response to my request for corrections of the errors in the Margo Howard story, "Scenes from a Southern Gothic Murder Trial."
In addition to the false statements I called to your attention last week, I'd like to point out the following additional mistakes:
–Nowhere in the Fourth Circuit opinion remanding the case to District Court for further consideration is it stated that "exculpatory evidence may have been withheld, suppressed, or destroyed prior to MacDonald's trial."
Instead, the Fourth Circuit found that the District Judge adopted an "overly restrictive view of what constitutes the 'evidence as a whole.' " (See U.S v. MacDonald 641 F. ed 596. C.A. 4 (N.C.) 2011.  April 19, 2011)
–Wade Smith did not represent MacDonald in 1975.
–Wade Smith was not Edwards's "lead attorney."  That was Abbe Lowell of Chadbourne & Parke in Washington, DC.
–The 1979 prosecutor, James Blackburn, was already First Assistant U.S. Attorney for the eastern district of North Carolina at the time he prosecuted MacDonald.  He later became U.S. Attorney.
–Howard writes:  "as a sequestered witness one is not supposed to be giving interviews or flogging a book."  This is untrue.  "Sequestered" does not mean bound and gagged.
It means only that one is not permitted to enter the courtroom to listen to testimony given in advance of one's own.  I specifically asked assistant U.S. Attorney
John Bruce whether I was permitted to tweet, blog, or give interviews during the hearing and he said I was, as long as I did not disclose the nature or scope of my
testimony before I gave it.  There was nothing improper in what I did.
I would appreciate hearing from you in regard to both this letter and my letter of November 1 as soon as possible.
Sincerely,
Joe McGinniss