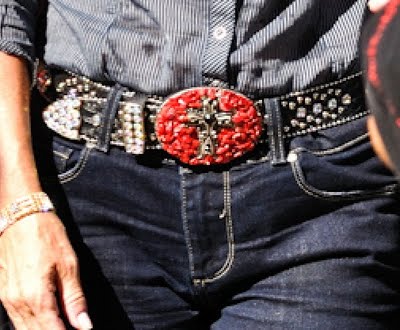 Who do we know who is so utterly lacking in class, taste and true respect for the God she claims to worship that she could wear the belt pictured above at a public appearance in Iowa this week?
Hint: it's neither Michele Bachmann nor Michelle Obama.
Answer can be found here at Gryphen's Immoral Minority.