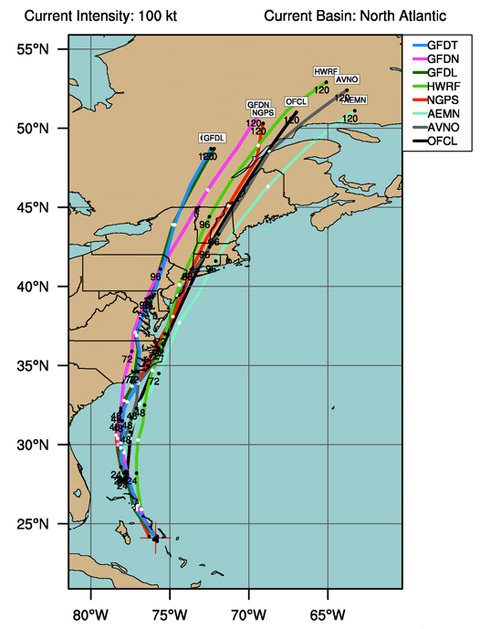 Three of the eight projected tracks for Hurricane Irene (pictured above) show the center of the storm zeroing in almost directly on my house.
So if I don't post for a while, please understand.
It's nothing personal.
I'll be in my storm cellar playing Leadbelly's original version of Good Night Irene on my battery-powered CD player:  at least until the cellar floods.
And singing along, especially to these lyrics:
I wished to God I'd never seen your face
I's sorry you ever was born
My hopes for minimal damage go out especially to all those in New York City, who face this unprecedented meteorological assault only two weeks before the tenth anniversary of 9/11.
See you on the other side, if the good Lord's willin' and the creeks don't rise.
But a look at that storm track doesn't offer much hope that the creeks won't rise.
Ciao.
23 Responses to "Good Night Irene"