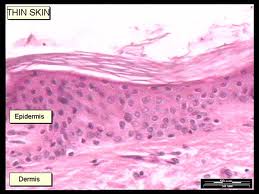 The Christian Science Monitor asks this question.
I suspect we'll learn the answer on September 20, when THE ROGUE is published.
Or even during the preceding week, when snippets from the book will be judiciously released to selected media.
I've had two direct experiences with what I would consider Sarah's hypersensitivity to words and events she cannot control.
The first came in spring of 2009, when I published a cover story in Conde Nast Portfolio titled "Pipe Dreams."
My article told the true story about Sarah's false claim that as Alaska governor she'd brought about the construction of a multi-billion dollar natural gas pipeline.
Sarah and her honchos went berserk. "Hit piece" and "yellow journalism" are phrases I seem to recall, although not a single fact in the article was ever challenged.
And, by the way, how's that AGIA workin' for the people of Alaska now, Sarah?
More than a year later, when I temporarily moved in next door to her on Lake Lucille, Sarah and her honchos–which by then included Glenn Beck and Greta Van Susteren, as well as a pack of rabid right-wing talk radio bullies–came at me with teeth bared and mouths foaming.
I recall the terms "stalker" and "creep" being used, at Sarah's behest.
That made for a few crazy weeks, about which I write in THE ROGUE.
So, based both on personal experience and on what I learned from many others who have incurred Sarah's wrath over the years, I would–for the first time in my life–be inclined to agree with Karl Rove.
Sarah Palin does not have the mental and emotional stability that would allow her to survive the rigors of a campaign for the office of President of the United States.
Sadly, despite being obsessed with herself, she lacks the self-awareness that would enable her to recognize her absence of equilibrium.
During her campaign for governor of Alaska she had a free ride, because the Alaskan media was almost non-existent, and because she charmed the pants and skirts off those reporters who should have been casting gimlet eyes upon her, instead of viewing her through rose colored glasses.
As soon as she was faced with criticism, after she was defeated in her bid for the vice presidency of our country, she quit.
In my opinion, her behavior over the years–especially her callous disregard for others–has left her with very few people close enough to her to be in a position to offer her their own genuine insights.
THE ROGUE is by no means an attempt at psychobiography.
Enough others claim to be able to see into Sarah's mind, heart and soul.
But everything I've learned in researching and writing THE ROGUE leads me to conclude that however much she wants to be president, and however much she believes that her God has "mantled" and "annointed" her to turn America into a theocracy, Sarah will listen to the few who are telling her that she just wouldn't be able to take the heat.
Thin-skinned is a nice way of putting it.
Being a nice man, I'll leave it at that.
For now.
69 Responses to "Is Sarah Palin too thin-skinned for a presidential campaign?"