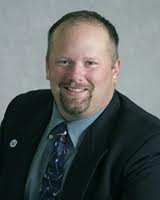 Steven Menard, currently a member of the Wasilla City Council, is the son of Alaska state senator Linda Menard, of Wasilla, one of Sarah Palin's closest friends.
He is also the brother of the late Curtis Menard, Jr., who many commenters on this blog assert was the father of Sarah Palin's oldest child, Track.
That Steve's mother is Linda Menard is a fact.
That Steve's late brother actually fathered Track Palin before Todd and Sarah married is the sort of scurrilous speculation that makes me feel better about my decision to soon suspend comments on this blog.
Having said that, Steve Menard is a man in desperate need of help.
Alcoholism is a dreadful, and inevitably fatal disease, and you don't need me to tell you that.
I can no more label someone as suffering from alcoholism than I can diagnose a psychopath.
But in the case of Steve Menard, the Mat-Su Valley Frontiersman has done so here.
Granted, this is the same newspaper that last summer advised Sarah and Todd Palin, editorially, that they would be within their legal rights to kill me if I trespassed on their property (although they later sort-of-apologized), so it is not the font of all wisdom, journalistic or otherwise, but what they say about Steve Menard is right and true and brave.
And I hope Steve reads it and does seek help.
In fact, I hope he's already turned to Alcoholics Anonymous.
He represents one of Wasilla's first and finest families, and if he can recover from his disease he can offer many years of valuable public service to the people of both the city and the Mat-Su Valley.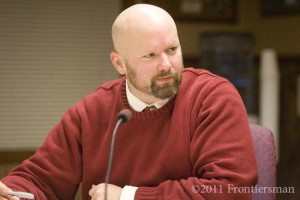 But here's how the Frontiersman said he recently behaved in Sitka:
"Damage to Menard's room included two mattresses and a chair [that] had been urinated on, vomit on the carpet, removal of a screen from a window, a burned mattress, all bedding was ruined and there had been smoking in the room, which was prohibited. The room was out of service for three days while staff cleaned and made repairs."
Once again, Wasilla makes an impression on the outside world.
But there's no way to blame this on Sarah, even if a few of you are sure–on the basis of absolutely no evidence–that Steve is really Track's uncle.
Once again, I say: please don't fall into the trap of believing that everything anyone has ever said about Sarah must be true.
Neither Steve Menard's problems, nor his illness–for which we should all hope he soon receives treatment–are Sarah's fault.
But as I said in the headline of this post, I hope she'll have the Christian charity to reach out and help this close family friend, who is so obviously in need.
If Steve needs to be in rehab for however long it will take him to get better, I'm sure that Sarah can help with the cost.
I hope she does.
And I hope she has the good grace to never take credit for having done so.
279 Responses to "Maybe Sarah could reach out and help someone close to home: Steve Menard hits bottom by trashing Sitka hotel room"