Andrew Sullivan writes tonight:
I'm fascinated by the purity of the cynicism. Seriously, I've never seen any human being up close like this – a mechanical, unstoppable machine of say anything, forget everything in the past, refuse to take any responsibility for anything he has said in the past, and just smile and golly-gee smile his way along. There's a a machine-like quality that chills me.
Jeffrey MacDonald, of Fatal Vision, had the same qualities.  They are often found in individuals deemed "sociopathic" by professionals.
Forget the past, lie in the present, etc.:  "There is a machine-like quality that chills me."
Hervey Cleckley, MD, in The Mask of Sanity, which was first published in 1941 but which, says Wikipedia, "is considered a seminal work and the most influential clinical description of psychopathy in the 20th century," writes:
"In the psychopath…the observer is confronted with a convincing mask of sanity.  All the outward features of this mask are intact; it cannot  be displaced or penetrated…
The observer finds verbal and facial expressions, tones of voice, and all the other signs we have come to regard as implying conviction and emotion and the normal experiencing
of life as we know it…
"Only very slowly and by a complex estimation or judgment based on multitudinous small impressions does the conviction come upon us that, despite these intact rational processes,
these normal emotional affirmations, and their consistent applications in all directions, we are dealing here not with a complete man at all but with something that suggests a subtly
constructed reflex machine, which can mimic the human personality perfectly."
Not wanting to equate Romney with MacDonald, nor even to suggest he might display behavioral signs of psychopahy or sociopathy, I could not help but
think of Cleckley as the debate wore on.
Do we want as president a well-intentioned but imperfect man who at the least possesses total sanity, or a personally greedy, ruthless, glaringly deceitful man who might
be only a subtly constructed reflex machine who's learned to mimic the human personality?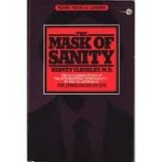 16 Responses to "Romney as Reflex Machine?"