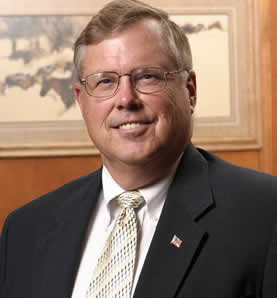 DON WARKENTIN:  Junior College President is Sarah's Latest 100K+ benefactor.
Even while asking SarahPAC donors for a new round of contributions, ("I know what a sacred trust it is to be asking you to contribute your hard-earned money to SarahPAC,")–oops, wait a minute, wait a minute, hold it right there:
Asking for donations to a political action committee is a "sacred trust?"
Trust because you have to trust her not to spend the money on herself?
Sacred because Sarah herself is the sacred one God personally chose to prepare America for the return of Jesus, which she has said she knows will occur during her lifetime on earth?
Sacred trust: just one more phrase whose meaning eludes Sarah and her ghostwriting team of C students.
But speaking of C students, Sarah will plump up her personal treasure chest to the tune of $115,000 on Sunday when she speaks at West Hills Junior College in Lemoore, California, thirty miles south of Fresno.
Preparations have reached fever pitch.
The school's president, Don Warkentin, says proceeds from ticket sales will go toward maintenance of the new Golden Eagle Arena, a $24 million indoor sports facility.
Sarah should feel right at home, no doubt reminded of the $18 million indoor sports arena she built while mayor of Wasilla, leaving the city staggering under the weight of long term debt.
But at least one West Hills JC student sees Sarah's $115,000 fee as money well spent. Deseree Soto told a local ABC station,
"I think it's actually really good… we always need someone to come down and motivate the students."
Sarah's speech will be entitled "More Power to the C Student," echoing her recent comment to Greta Van Susteren.
45 Responses to "Sarah Cashes In Again"