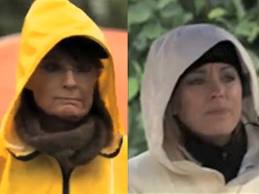 A presidential candidate she might not be, but this week Sarah achieves an apotheosis of sorts by becoming a "True Hollywood Story" on E!
The show will air at 10 p.m. EDT this Thursday. Among the featured interviewees will be Alaskans Lyda Green, Anne Kilkenny and Shannyn Moore.
Like water, Sarah is constantly seeking her own level and it looks like this time she's found it, given that recent episodes have featured Charlie Sheen and Sarah's old camping buddy, Kate Gosselin.
Personally, I try to avoid TV shows–not to mention networks–that have exclamation points in their title.
Anybody want to watch for me so I don't have to?
23 Responses to "Sarah Slides Further down Soap Opera Chute"