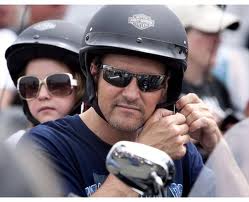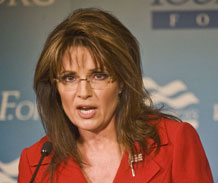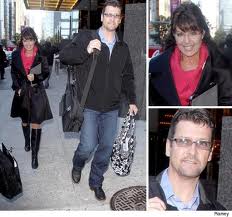 Divorce rumors are swirling again in the supermarket tabloids, but let's not forget how much Sarah needs the husband she's turned into an obedient lapdog.
As Frank Schaeffer points out here, Todd has become just another prop–available to build Sarah's fences, carry her bags (she can't do it with BlackBerries in both hands) and to turn up for photo ops.
More seriously, Schaeffer reminds us of something I stress in THE ROGUE:  to the evangelical right, Sarah is not merely a politician who espouses their views on social issues, she is "the new Queen Esther," who will "take back" America.  They remain convinced that "God had chosen her to confound the wise!" as Schaeffer writes.
The extreme Dominionist religious right is the ninety percent of the Palin iceberg we don't see, as she dazzles secular media in black leather.
Let's hope our ship of state is not the next Titanic.
42 Responses to "Schaeffer in HuffPo: Todd perfect example of "good biblical wife""