Posts Tagged '2012 gop candidates'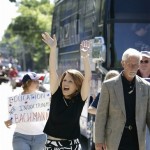 As The New York Times reports, Michele Bachmann electrified a July Fourth crowd in Clear Lake, Iowa yesterday.
The excitement surrounding Mrs. Bachmann rivaled the attention paid to most candidates in recent years, including in 2007 when Hillary Rodham Clinton arrived with her husband in tow…One week after Mrs. Bachmann declared her candidacy in Iowa, where she lived until age 12, her campaign has swept through New Hampshire and South Carolina, drawing bigger crowds than any of her Republican rivals.
A year ago, I'm sure Sarah Palin supporters would have envisioned the exact same scene, but with Sarah as the center of attention.
It was not to be. All Sarah could muster for the holiday was a typically stale, banal tweet:
"Let Freedom Ring! Happy Independence Day… thank God for America, thank God for our troops."
Sarah may still be asking herself, "To be or not to be?" but the answer matters less with each passing day.
The GOP circus train has moved on, leaving Sarah stranded at the Wasilla depot with nobody even caring any more.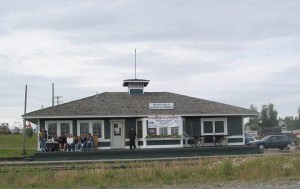 UPDATE: The UK betting agency, William Hill, which is seeking approval to take presidential bets in Las Vegas next year, has posted their current odds on the 2012 race.  Why is the chart below a valuable guide to what's actually likely to happen, as opposed to what partisans hope for?  Because William Hill couldn't care less who wins.  As long as they adjust their odds to stay ahead of the curve, they make their profit regardless of the outcome.  Thus, their take on 2012 is something hard to find in U.S. media and on blogs:  expert and dispassionate.
William Hill odds don't differ significantly from those recently offered by Ladbrokes, which I posted here, but they are more current.
Take a look:
Next US President



Bachmann at 14/1 offers only half the reward that a bet on Sarah at 28/1 would return–the surest sign yet that God has grown tired of holding open the door.
Of course, Obama at 4/9 suggests that a bet on any Republican would be putting "trickle-up" economics into action (i.e. your money will trickle up into William Hill's already bloated coffers.)
p.s.  William Hill offering 9/4 on Brazil to win the Copa America (South American championship) currently being played in Argentina.  Having watched all first-round matches (Univision/Telefutura have great HD broadcasts) I'm tempted…also tempted by the 10/1 currently offered on Brazil's Pato to wind up as individual high scorer.
But not at all tempted by 28-1 on Sarah What's-her-name.
FULL DISCLOSURE:  In 1999, The Miracle of Castel di Sangro was shortlisted for the William Hill Sports Book of the Year award.  In the end, the award went to a bedridden "septuagenarian knight" for his social history of English cricket. I congratulated Sir Derek by telephone soon after the presentation. He was utterly charming and I'm glad his final days were brightened by the award.
Anyway, how's a Yank named Joe gonna beat out a septuagenarian knight for a London book prize?
The William Hill people made the awards ceremony a splendid event, and as second prize I received a £750 credit to the new wagering account they established for me. No need to tell you how long it took me to run through that!
It's tough to catch lightning in a bottle.
Equally tough to recapture the sound of thunder once someone else has spirited it away.
Sarah Palin's endless, erratic dithering about her 2012 intentions has created a vacuum on the evangelical right that Michelle Bachmann has been quick to fill.

Who was all over the Sunday talk shows today? Bachmann. Suddenly, the press is all about her.
Just look at this.
Through her fear of engagement with America's opinion-makers, and movers and shakers, Sarah has painted herself into a corner at which fewer and fewer people even bother to glance.
Bachmann has effortlessly slid into the groove that Sarah once occupied.
Suddenly, it's Bachmann who is the "serious" female candidate for the GOP nomination.
Suddenly–or not so suddenly–Sarah has been shoved to the sidelines, from which her shrill cries can barely be heard.
I start the last chapter of THE ROGUE by writing:
The time has come to strike the tent.

That may seem like a strange thing to say in the last chapter of a book about the star performer of the circus. But no matter how much my book sales might benefit from a Palin presidential campaign in 2012, I sincerely hope that the whole extravaganza, which has been unblushingly underwritten by a mainstream media willing to gamble the nation'a future in exchange for the cheap thrill of watching a clown in high heels on a flying trapeze, is nearing the end of its run.
Someone who knows Sarah better than I do told me recently that the only thing that would propel her into the 2012 race would be a credible Michelle Bachmann candidacy. Because Sarah couldn't bear to yield the limelight to another woman.
Yet it's happened. I'd always thought Sarah would run for president because to not do so would destroy her credibility even among the cretins who would have supported her.
But she just didn't have the guts, or the commitment, to do so. She's always been a phony and a bully.
Because of John McCain's desperate and deeply unpatriotic inanity, she got in over her head in 2008.
She's been treading water ever since. Now she's about to sink out of sight.
To switch the metaphor back to the circus, she's skulked away from the center ring, conceding it to Bachmann without a fight.
A venal, lying, avaricious quitter she always was, and a venal, lying and avaricious quitter she'll always be.
Goodbye, Sarah, "The Oft-Defeated." We knew ye all too well.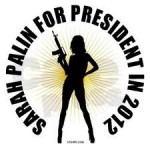 The NYTimes summarizes todays non-story here.
In short, The American Spectator wrote that Sarah would announce her decision within a week or so.
Sarah promptly tweeted thusly:
"Really? Hmm, guess they forgot to inform me what I'm 'expected to do' next wk…"
The latest I've heard from sources I consider both reliable and informed is that Sarah will drag out whatever suspense there is as long as possible.
She'll go to Sudan, possibly to Israel in August for a Glenn Beck rally, and do two more legs of her bus tour, all the while delaying her announcement.
Unless of course she gets into a bad mood and cancels any or all of the above.  (Her history of extreme mood swings is something I pay considerable attention to in THE ROGUE.)
In the end, my best sources tell me, she won't run.  All the skeletons in her many closets  are begging her not to, and she'll listen to them.
She's afraid.  She's just plain scared of what might happen if mainstream media finally decides that the honeymoon is over and starts to dig.  If she runs, they will, this time.  If she doesn't, why bother?
She also lacks the organizational ability to build the complex structure that a presidential campaign would require,  and she doesn't trust anyone enough to let a professional take over.   Remember, in 2008, McCain just plugged her into an operation that was already in high gear, and even that didn't work out.
Also, she's not really committed to any cause except herself.
HOWEVER…I was told a month ago that the one factor that could change all the above would be the sudden emergence of Michelle Bachmann as the "new" Sarah Palin.  Sarah's ego would not allow her to stay on the sidelines and watch Bachmann take the center stage that Sarah feels belongs to her.
And that's exactly what's happened in the past few weeks.  Bachmann is this month's media darling.  If that lasts through Labor Day, Sarah might have to take the plunge.
I've always thought she would run.  I still think so.  But people who know more than I do tell me she won't.
Bottom line for now:  expect the tease to continue until Sarah has sucked the last egg out of the golden goose.

I see from the comments here and at my Facebook page that some people think I'm only pretending to take Sarah semi-seriously in order to hype advance sales of THE ROGUE.
Listen, folks, I'm not makin' stuff up.
A photo of Sarah waving from the back of a Harley took up the entire top of the front page of The New York Times "News of the Week in Review" section today.
Also today, CBS political correspondent Jan Crawford posted a piece on the CBS News website under the headline:  "Palin:  Is 'The Undefeated' Running for President?"
Crawford's piece is essentially a rave review of the forthcoming two-hour feature film, "The Undefeated," produced with his own money by an independently wealthy Palin supporter.
The film, which Crawford has seen, left her with "the distinct impression [Sarah's] presidential candidacy is not only possible, but inevitable."
She writes, "Regardless of where you come down [about Palin], here's one thing both sides should agree on:  it certainly looks like Palin is running for President."
Go ahead, call Crawford a Kool-Aid drinking right-wing shill.  And remind yourselves again that Sarah is just too stupid, or too greedy, or about to be engulfed by too many scandals to mount a serious campaign for the Republican nomination next year.
But Crawford's piece was published today by CBS, not C4P.
The bus tour?  The movie?  The move to Arizona?  Can you not hold a finger to the wind and feel the breeze?
As I said to a commenter on my Facebook page, just wishing she'd go away–or pretending she already has–won't make it so.
UPDATE:
Chris Wallace, who interviewed Sarah on Fox today, later said this:
I've interviewed her a bunch of times now over the past two years, and I have never seen her as good, as impressive, I mean she's always been an entertaining interview, but I have never seen her as good, as specific as she was, whether it was the debt or the state of the economy, or the situation on the ground in Afghanistan. I don't think any fair minded person could look at that debate and not say that she is potentially a serious candidate for President of the United States. Now that doesn't mean she's gonna run, but this is the first time that I looked at her and I thought, she could be real player in a 2012 election.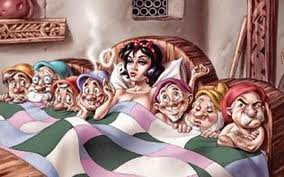 I often think that Beltway pundits are so close to the screen that they can't see the picture for the pixels.
And once they reach a collective opinion (i.e. the conventional wisdom from mid-January to April that Sarah's disastrous plunge into the pool of Narcissus following the Tucson shootings of January 8 had finished her as a force in American politics), they cling to it the way Obama said that embittered poor whites in Appalachia and the Rust Belt "cling to guns or religion."
Granted, Richard Adams works in The Guardian's Washington bureau, which puts him technically inside the Beltway.
Coming from England, however, he's also a foreign correspondent and thus–unlike the blind men in the Indian fable— able to see the whole elephant.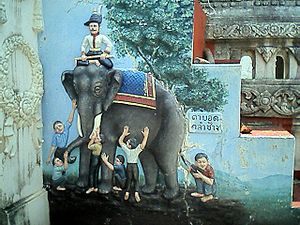 In today's Guardian, Adams points out that there are two strong indicators that Palin will run for president: "everything she says and everything she does."
Including the fact that her bus tour will take her to New Hampshire this week and to Iowa next month.
You can't hardly get much more definitive than that.
As Adams writes:
Palin would be crazy not to run for the Republican nomination. Just look at the rest of the field.

UPDATE:

Nothing subtle about this: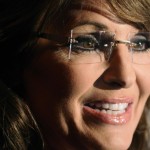 I place little credence in long-term polls, but this one has to be considered a warning shot across the bow of all those purveyors of conventional wisdom who have decided that Sarah Palin can be safely stored in our collective memory/nightmare bank.
Think about how she must view developments of the past few days: two people who were outpolling her have chosen not to enter the race. Absent Huckabee and Trump (always a farce, but even Slate bought into it late last month ), Sarah finds herself rising to the top by default.
To Sarah, this likely seems evidence that God is, in fact, opening the doors for her and sending her a message that she is His chosen candidate, the Christian leader best prepared to wage war on the secretly-Muslim darkie who occupies the White House.
Given her egomania and ambition, and her belief that she has been anointed by God to prepare the USA for the second coming of Jesus, why would she not run?
And let's not ignore what Rachel Weiner reported in the Washington Post: she just sent out 400,000 solicitations seeking donations to SarahPAC. She entitled her pitch letter "2012 Can't Come Soon Enough."
Does this sound like someone who's not planning to enter the race?
UPDATE:
Politico features new poll results:  "Mitt Romney, Sarah Palin jump to top in new Gallup poll."
She'll be on FOX twice tonight:  with Sean Hannity and with Eric Bolling.  No doubt Hannity will ask about these poll results and whether she's going to run.  No doubt she'll duck the question.  What's the hurry to announce when she can become a front-runner by doing nothing?
UPDATE 1.1:
Outside-the-beltway right-wingers climbing back on board the S.S. Sarah.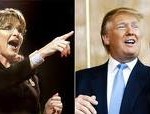 The Hill says today that Sarah and Trump have become political kinfolk.
Guess which strange bedfellow benefits more?
Suddenly, Palin's experience as governor of Alaska might look more impressive…Trump positions Sarah Palin closer to the establishment intelligentsia than otherwise possible….When presented against the backdrop of Trump and his orange mane, Palin might look more electable and serious.

The conservative base…could be drawn into the arms of Palin when confronted by the specter of Trump…Suddenly, mistaking "refudiate" for "repudiate" — as Palin did last year — seems far less noteworthy, and Palin herself more electable.
The Atlantic yesterday, The Hill today, whose upwardly revisionist view of Sarah's past record and future prospects will we find ourselves blessed with tomorrow?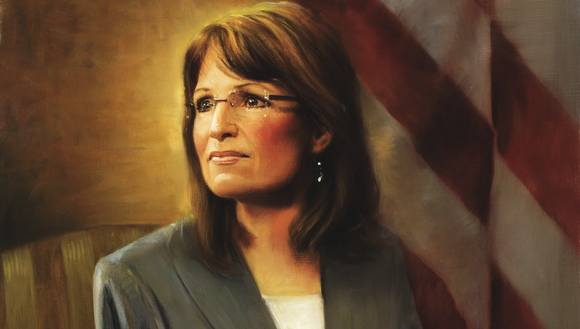 That's the thesis propounded by Joshua Green in the June issue of The Atlantic.
The magazine, however, went with the classier title, "The Tragedy of Sarah Palin," and illustrated the piece with the striking image above of Sarah in full presidential mode.
"But over the past few months, Palin has begun fortifying her profile by visiting foreign countries and delivering speeches that extol her record as governor, especially on energy, as she did in March to an audience of international business leaders in India….She seems to be reintroducing herself."
Given that I'm presently writing the last chapter of THE ROGUE I'm not going to critique Green's piece, though I'm sure some will take issue with his conclusion that Sarah was a great governor of Alaska, who accomplished extraordinary things.
I find it interesting that during his week in Alaska Green spoke to the same people I talked to two-and-a-half years ago about Sarah's accomplishments as governor–Gregg Erickson, Pat Galvin, Hollis French, Les Gara–and came away with conclusions very different from those I reached and published in my 2009 Portfolio cover story.
I will say that I hope Howard Kurtz reads Green's story. In the current Newsweek, Kurtz writes about the end of the Sarah Palin phenomenon in a piece titled, "Is Sarah Palin Over?"
Kurtz says she's toast. Green says she just might be a soufflé only starting to rise.
Maybe Andrew Sullivan, formerly of The Atlantic and now with Tina Brown's Daily Beast-Newsweek behemoth could moderate a Kurtz-Green debate on The Dish.
UPDATE:
Even Commentary compares Sarah to Daryl Strawberry.
Even while pining for what might have been, Podhoretz writes her off.   But who will win his heart next?
Or can Sarah lure him back by offering lunch on the concrete block on Lake Lucille, the way she seduced his buddy Bill Kristol over lunch at the governor's mansion in Juneau?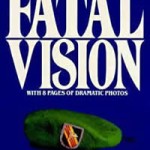 Thanks to the miracles of modern science (i.e. the internet) the 26-page essay I published as an epilogue to the 1989 edition of Fatal Vision, in response to Janet Malcolm's wrongheaded and factually inaccurate New Yorker attack on my journalistic ethics and me, (later published as a book titled The Journalist and The Murderer)  is now available online.
And guess where?
Right here. On this very site where you already are.
As I say in the introduction to the epilogue–I know it's weird to have an "introduction" to an "epilogue," but what can I do?–
In 1989, the New Yorker published a two-part article by Janet Malcolm entitled "The Journalist and the Murderer." In the article, which was published in book form a year later, Malcolm offered her skewed perception of my relationship with Jeffrey MacDonald–the subject of my 1983 book, Fatal Vision–to support her bizarre hypothesis that "Every journalist…knows that what he does is morally indefensible." So numerous and egregious were Malcolm's omissions, distortions and outright misstatements of fact that I felt compelled to set the record straight in an epilogue to the updated edition of Fatal Vision that was published in 1989.   There is no statute of limitations on truth. Even now, twenty-two years later, Malcolm's fictions ought not to be accepted uncritically.
What makes this relevant to THE ROGUE is that Jeffrey MacDonald was the first pathologically narcissistic psychopath about whom I ever wrote a book.
Guess who's the second?