And here's the full cover: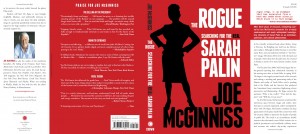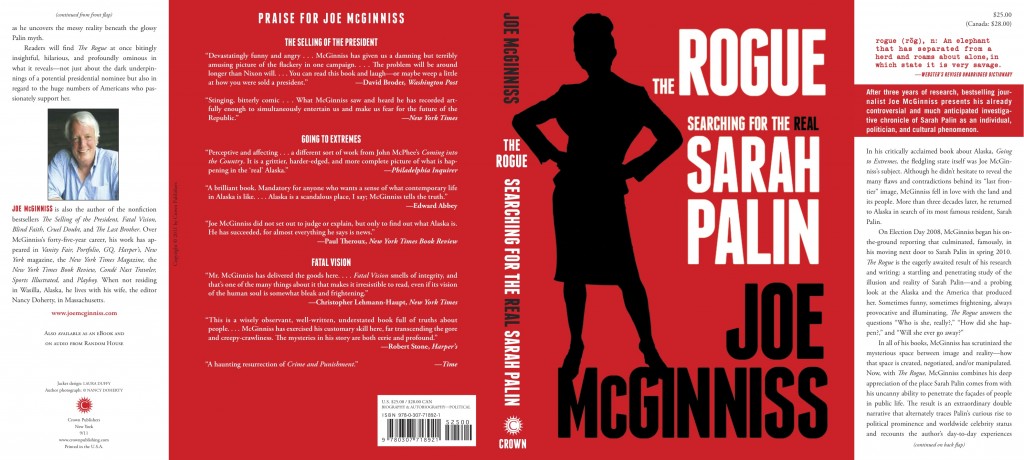 Crown Publishing has done, is doing, and will do everything needed to assure that THE ROGUE will receive maximum national and international attention, and the widest possible readership around the world.
One of the things they suggested months ago that I could do to help in their effort was to start this blog.
And so I started, in April, in the hope that the blog would increase advance interest in the book.
According to Webalizer, I've had almost 650,000 visits here in four and-a-half months, which translates to more than 200,000 "unique" visitors.
On a daily basis, an average of 5,000 people visit this site.
A very small percentage of them offers a comment on any given post.
A much smaller percentage offers comments on almost every post.
And an infinitesmal minority become obsessed enough to comment dozens of times per day.
A few members of this infinitesmal minority apparently have had their feelings hurt by some of the things I've written here, either in response to their comments, or in my posts, or (most likely) by my saying that as of September 1–less than three weeks before publication of THE ROGUE–I'll no longer post comments.
A very few have expressed their outrage at me for actually engaging with them by loudly and proudly announcing that they're canceling their advance orders of THE ROGUE.
If you'll send your names and mailing addresses to Sarah Palin, I'm sure she'll dash off a quick note of thanks.
This not-quite-tempest in a dollhouse-sized teapot reminds me of my days as a columnist for the Philadelphia Inquirer.
One morning, Walter Annenberg, whom Richard Nixon later appointed as U.S. ambassador to England, and who owned the Inquirer, summoned me to his office.
No one in the newsroom could ever recall any mere columnist or reporter being summoned to Annenberg's office.
Friends in the newsroom expressed their regret, said they were sorry to see me go, and wished me well in the future.
Annenberg's office was on the thirteenth floor. It could be reached only by private elevator that usually no one but he was permitted to ride.
I pressed the "private" button, wondering how I'd explain to my wife that I'd just been fired.
I had committed many offenses. I had written in favor of the civil rights movement, and against club-swinging police commissioner (and later mayor) Frank Rizzo. I'd gone to Vietnam and, for six weeks in late 1967, I'd sent back daily columns that made it clear that American involvement in that country's war was a tragic mistake: a view with which Annenberg and his editorial page wholeheartedly disagreed.
Then, in spring of 1968, I'd written a column in praise of Robert F. Kennedy, supporting his insurgent campaign for president.
I'd just spent hours with him, in his open car, on a motorcade through suburban Philadelphia. (You can read about that–and many other things–in HEROES).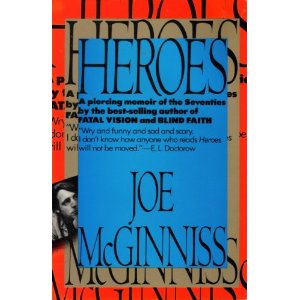 I knew how right-wing Annenberg was, and many in Philadelphia had marveled for months that he'd allowed me to write what I wanted to write.
But I suspected I'd finally crossed an invisible line: this was the end.
I was eventually led into his office. He sat behind an enormous desk. He did not invite me to sit.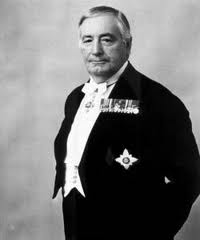 "So, you're McGinniss?" he said.
"Yes, sir."
"Do you know how many people have canceled their subscriptions to this newspaper as a direct result of your columns?
"No, sir."
"Well, it's just gone into the thousands. How do you feel about that?"
"Actually, Mr. Annenberg, I feel pretty good about that.    It shows I'm writing things that cause reaction."
Suddenly, he beamed.
"I feel pretty good about it, too," he said. "Before you came along, nobody ever canceled a subscription."
Then he told me that whatever my salary was (in fact, it was $180 a week), he was ordering it raised by twenty percent.
I've had a lot of great comments here, including some that have criticized me harshly.
I've criticized others harshly over my nearly fifty years of writing professionally, and I can get as good as I give (as witness the comments on this blog that I've not deleted.)
As I've said, I'm always willing to learn, and I do learn something new almost every day.
Today, for example, I just learned how much a new pair of eyeglasses cost.
But when a few obsessives spoil things for everyone else through comments that are little more than–oh, what's the word? "flames,"–I reserve the right to draw the line.  Or to drain the pool.
It's like peeing in a swimming pool: you might feel better after you've done it, but do you ever think about anyone else?
What I've been most surprised by is the outrage of those who've said they feel "used" because they finally realized that one of the purposes of this blog was to increase advance interest in THE ROGUE.
Frankly, I've also been amazed by the outrage of those who accuse of me writing books in order to earn a living (i.e. "He's only in this for profit!")
Folks, I'm not NPR. Since leaving my last paying job in 1968–at the Philadelphia Inquirer, after billionaire Annenberg had approved my pay raise to $230 per week–I have supported myself and my family solely by writing books and magazine articles.
(Full disclosure, I've taught part time in college for a total of six semesters over forty years. Trust me: it wasn't for the money.)
Take another look at the book cover displayed above.
I'd like THE ROGUE to sell a lot of copies, both because I think it tells a story that America would benefit from hearing, and because the more copies it sells, the easier it will be for me to pay my bills over the next few years, during which I'll be writing yet another book.
Anyone bothered by the fact that professional authors get paid–just like (though in most cases far less than) professional athletes, or professional actors, or professional doctors, or professional lawyers–should recognize that if we didn't get paid for our books we couldn't write blogs for free, and you'd have nothing to bitch about.
As Samuel Johnson said on April 5, 1776:
"No man but a blockhead ever wrote except for money."

UPDATE: I am not closing this blog on September 1.  I will continue to blog.  But I am planning to shut down comments until after I've finished doing publicity for THE ROGUE, because I won't have the time to administer the comment function and to reply to comments that I think warrant a response.

I've deleted or chosen not to post less than one percent of the thousands of comments received here so far.  But the time it takes to read them all and to reply to many is time I'm not going to have in September and October.

To repeat:  I am planning to temporarily close down the comment section.  I am NOT shutting down the blog.

And thank you to everyone who has responded to this post with expressions of good wishes.



177 Responses to "We've all been patient: THE ROGUE will be published four weeks from today//UPDATE: a clarification"